About Us
Green Olive Tree has been managing web hosting infrastructures for over 15 years.  We assist all organizations large and small to take the stress out of managing and monitoring the most vital piece of your operations, your internet presence.
Our core philosophy is our uniquely proactive management and monitoring systems.  Our goal every day is to detect and mitigate issues before they escalate to outages.
We are a US Navy Veteran owned company.  We bring our Navy core values of Honor, Courage and Commitment to all we do every day.  Our owner was entrusted with US Naval Nuclear Power Plants for 20 years and we treat your servers with the same level of commitment and responsibility.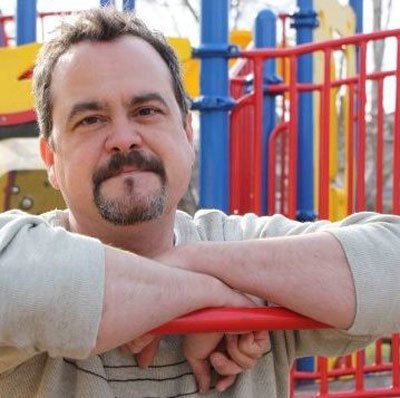 About Green Olive Tree
Long before the days of DOS and their glowy green text, I was tinkering with computers. I'm Jon Berry, president and owner of Green Olive Tree. I started in the 'dark ages' of computers, when owning a computer meant you built it yourself. I have always liked the challenges that this changing technology has brought, almost like logic puzzles begging to be solved. As computer technology changed and grew, my knowledge grew along with it.
Throughout my 20-year career in the Navy, my expertise with computers continued to grow. The turning point came in 2001 when a friend inquired about server maintenance. That developed into full server management and Green Olive Tree was born.
Because I come from a long line of entrepreneurs, I can relate to the challenges facing small businesses. I have trained my team to understand that real customer service is putting ourselves in our clients' shoes and thinking like a business owner. At Green Olive Tree, we pride ourselves on a proactive approach to server management, meaning you need never face the terror of having a server crash when business is booming. This proactive server management offers a level of service that affords our clients peace and security.
If I had to wrap up what we do in one sentence it would be that we design and implement hosting solutions. I get to create solutions that solve peoples' problems. It is challenging and very rewarding.
How we do things around here
Olive trees have long been an ancient symbol of trust and reliability, so when it came time to christen my new business, Green Olive Tree seemed to fit the bill for the integrity and service I wanted to convey.
Our personalized service means we take the time to listen to your needs. We want to learn and understand the quirks of your trade so that we can craft a solution that is just right for your business requirements.
The worst case scenario for any company is a server crash on the day of your new product launch. Beyond frustrated, you wait helplessly for your call to be answered "in the order it was received". Our team of server management professionals brings you the latest technology coupled with old-fashioned customer service leaving you free to do what you do best: and that is run your business.
We take pleasure in serving businesses worldwide and we look forward to the opportunity to serve you. Contact us at Green Olive Tree for further information about our products and services.